Sleeve House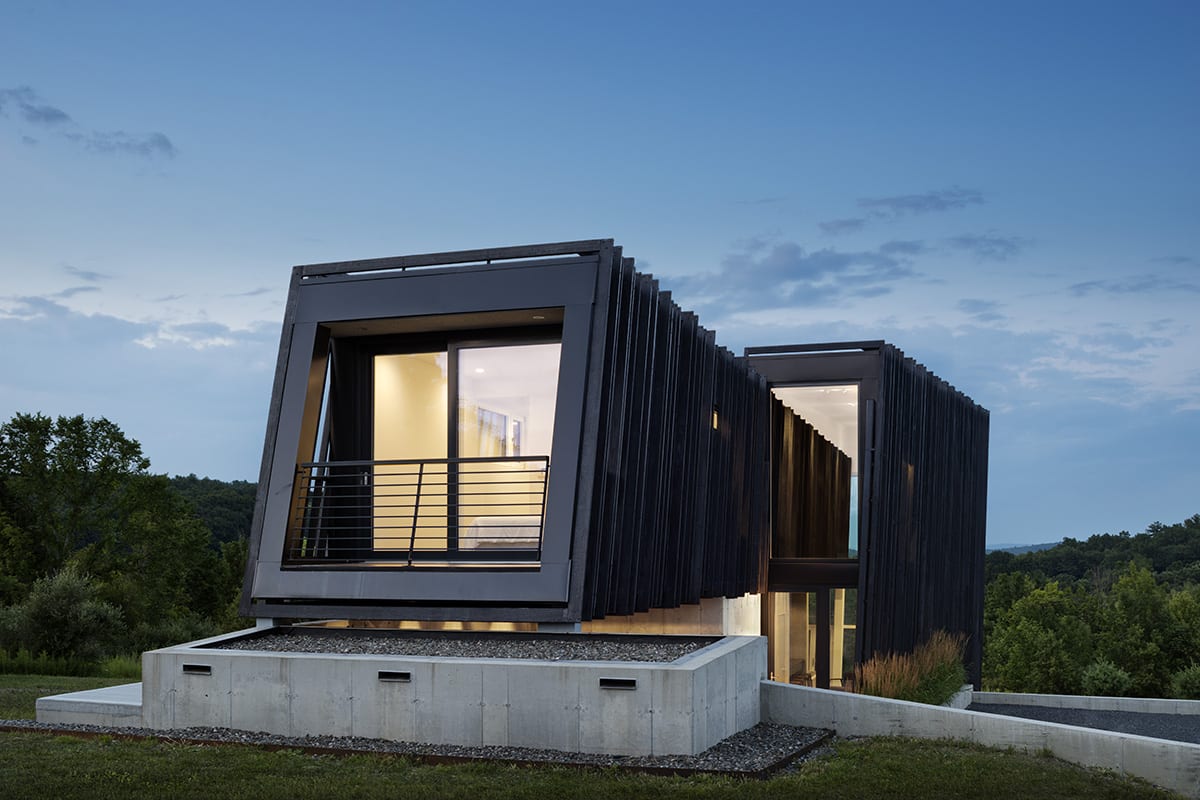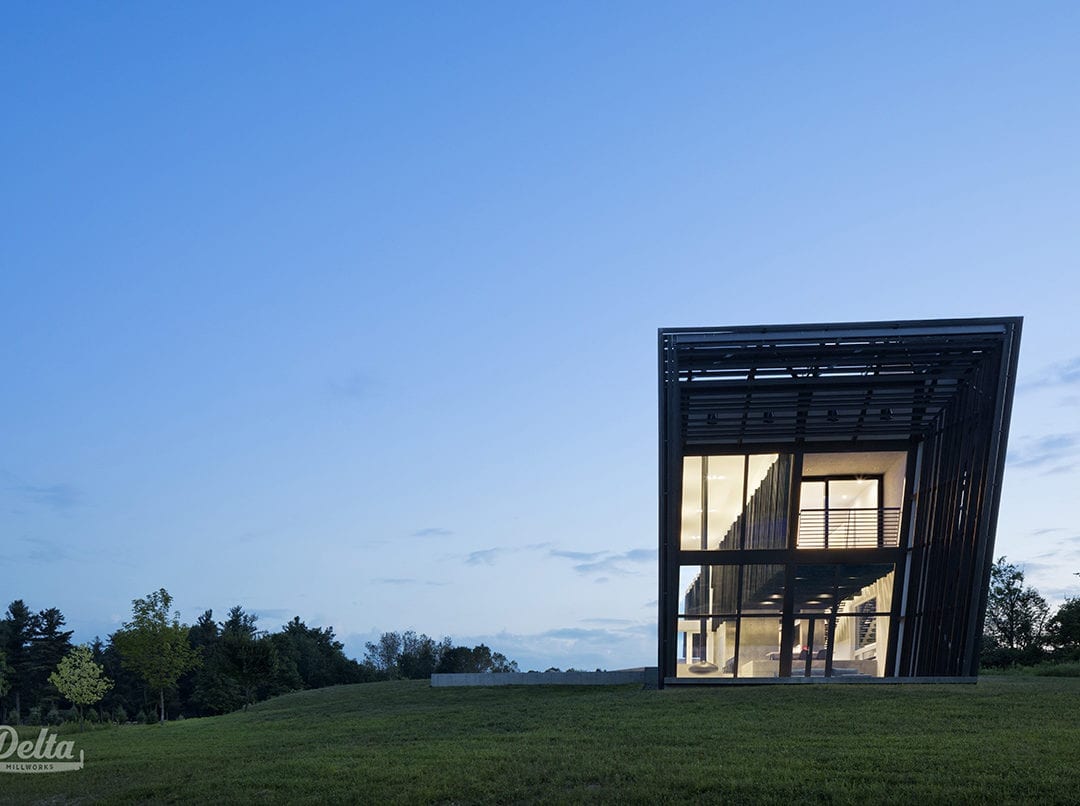 DWELL: The Sleeve House
The sustainably-sourced Accoya wood skin, charred by a Japanese finishing technique called "shou sugi ban" (supplied by Delta Millworks, deltamillworks.com), gives the house's façade a rough, weathered texture, a contemporary reinterpretation of the exteriors of old Hudson Valley barns.
Read the Article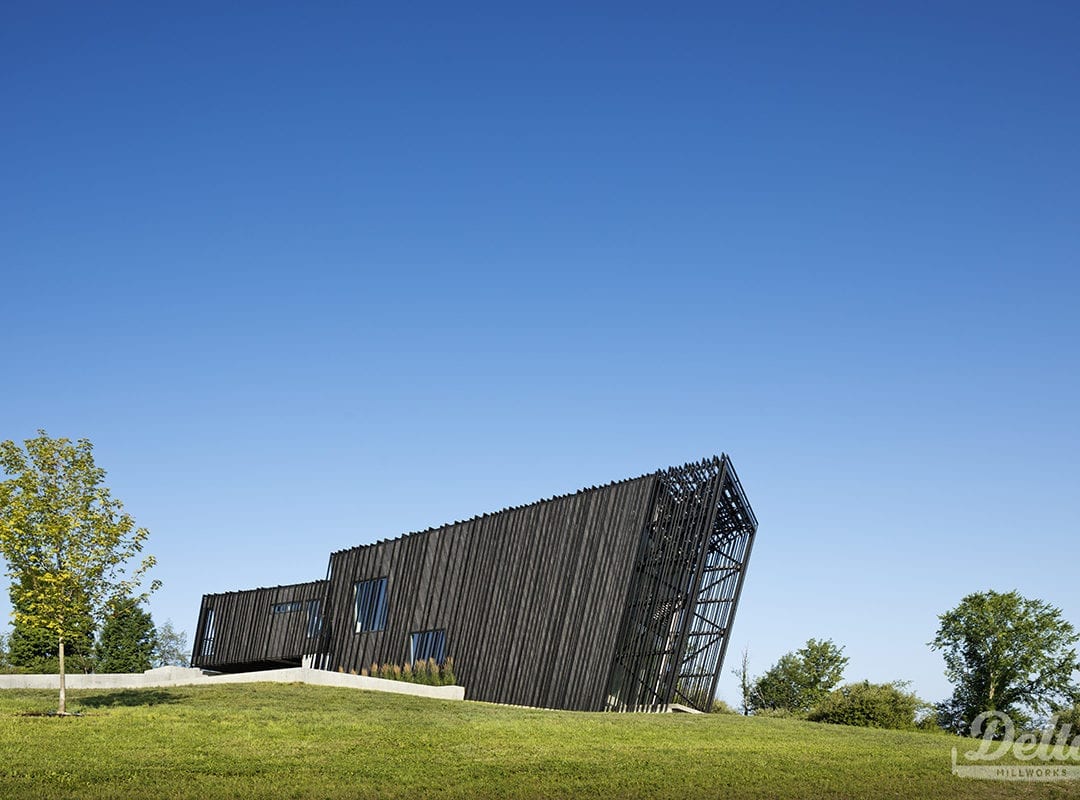 DESIGN & HOME: Sleeve House Elevates Modern Architecture
One of the most unusual aspects of Sleeve House is its darkened exterior. Both the inner and outer volumes are wrapped around their tops, bottoms and long sides with a charred wood skin. The charring was achieved by a traditional Japanese process called shou sugi ban that leaves wood blackened and highly resistant to weather and rot. Sustainably sourced Accoya softwood is treated with a process called acetylation, which gives it tremendous durability.
Read the Article