Good timber does not grow with ease: The stronger wind, the stronger trees.
Species Of The Past
Timber has affected so many aspects in human history, a natural resource transformed into building materials, fuel for fire, tools, furniture, and artwork. The history of the timber industry in America is as storied as the country itself between the 17th and 19th centuries, booming as the country grew at rapid rates. The virgin old-growth timber that stood during those times was highly abundant and of immense quality due to the age of the trees, and the slow rate that they grew in comparison to the younger trees of today.
By the 1600's, America was known as a source for some of the world's best timber, and had established a successful trade arrangement with England and much of Europe. Ultimately, the timber economy during that era lead to furthered tensions with England, and was an important factor in the fight for independence from the mother country.
Key wood species that played vital roles in the history of timber are trees such as the longleaf pine, the oak, the American chestnut, and the redwood. These economic giants have all been the backbone in the construction of America. The longleaf pine, a species found in southern states, was lauded for its strength and straightness, and was used for structural framing members prior to steel I-beams.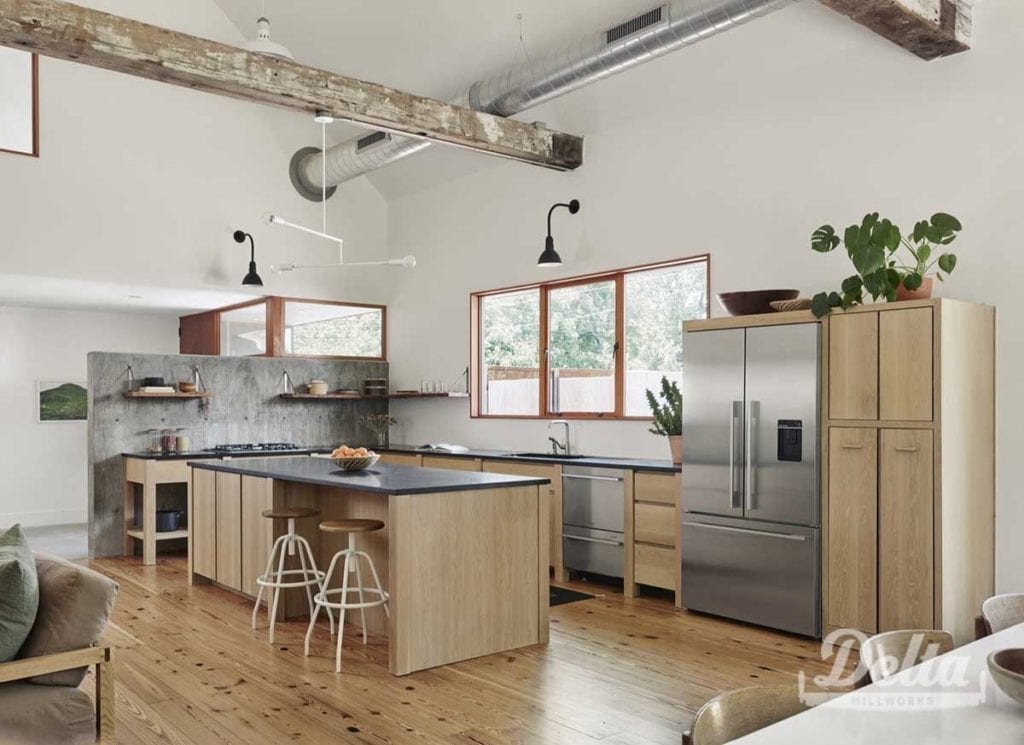 Old Souls
Across the United States, lumber was originally the most prominent building material as it was available in abundance at a relatively low cost.
There are an array of timbers that are now solely accessible through the deconstruction of much older buildings, including species like longleaf pine and American chestnut.
Salvaging seasoned lumber can enable you to build with rare materials desirable for structural integrity. These old soulful structures full of nostalgia and adventurous origins can be transformed into innovative designs, giving us an opportunity to preserve a piece of captivating history, and contribute to green building.
By upcycling salvaged lumber, less waste is produced, the disturbance of forest ecosystems is reduced, and we will impact the decline of the overall carbon footprint while providing natural beauty and the aged patina that come with the use of reclaimed wood to the industry.
Older wood salvaged from pre-existing structures has stood the test of time; it is well-seasoned, stable, and durable, making it ideal for thick flooring, siding, cladding, decks, or ceiling beams.
Reclaiming With Delta
Delta implemented its practice of utilizing salvaged lumber decades ago, and we have maintained the highest quality of sustainable production. With our premier charred and uncharred finishes, we are transcending the traditionally rustic appearance of reclaimed wood and presenting something more useable and aesthetically compelling. And each piece of our reclaimed wood brings the history of America into your home. See the collection here.