Jocie Dickson of Maine-based Jocelyn O. Dickson Architecture and Heidi LaChapelle Interiors found inspiration in Western Red Cedar exterior cladding in their latest Little Traverse Lake House in Leelanu County, Michigan.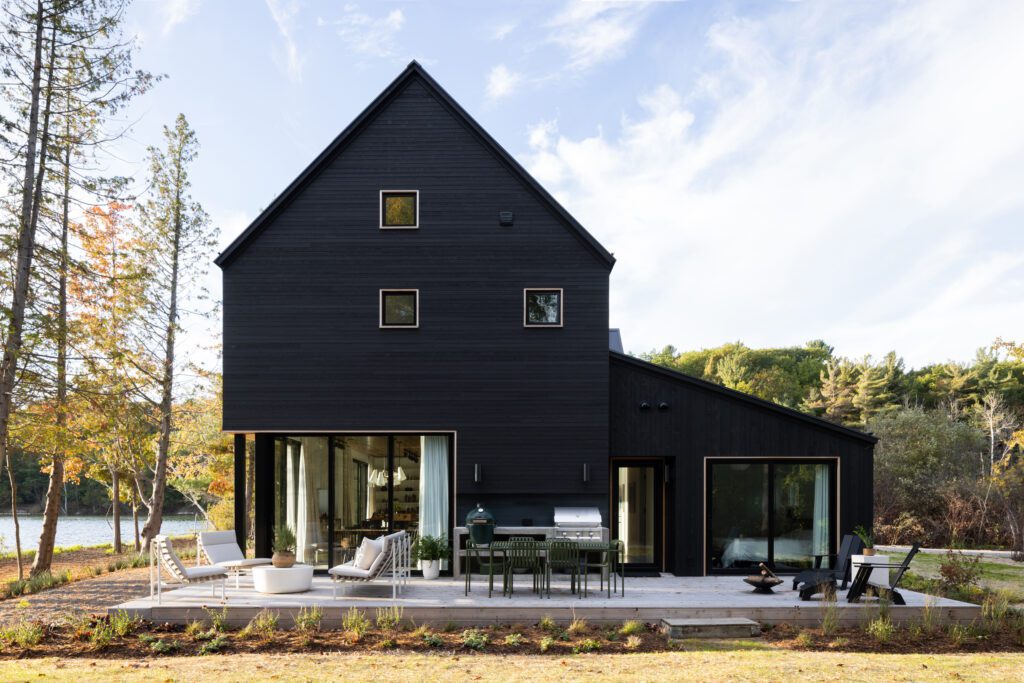 The lines of the house reference the lines of classic Michigan barns, and cladding it in shou sugi ban was the plan from the outset, Jocie says. "Especially considering the proximity to both the lake and the road, because of the super narrow site, the dark siding allows the home to nestle into its surroundings, almost like a camouflage." The boards are 8-inch Western red cedar with a rough-sawn finish (on the garage and single-story section) and 4-inch Western red cedar horizontal boards with a smooth finish (on the main house), both in Delta Black, from Delta Millworks in Austin.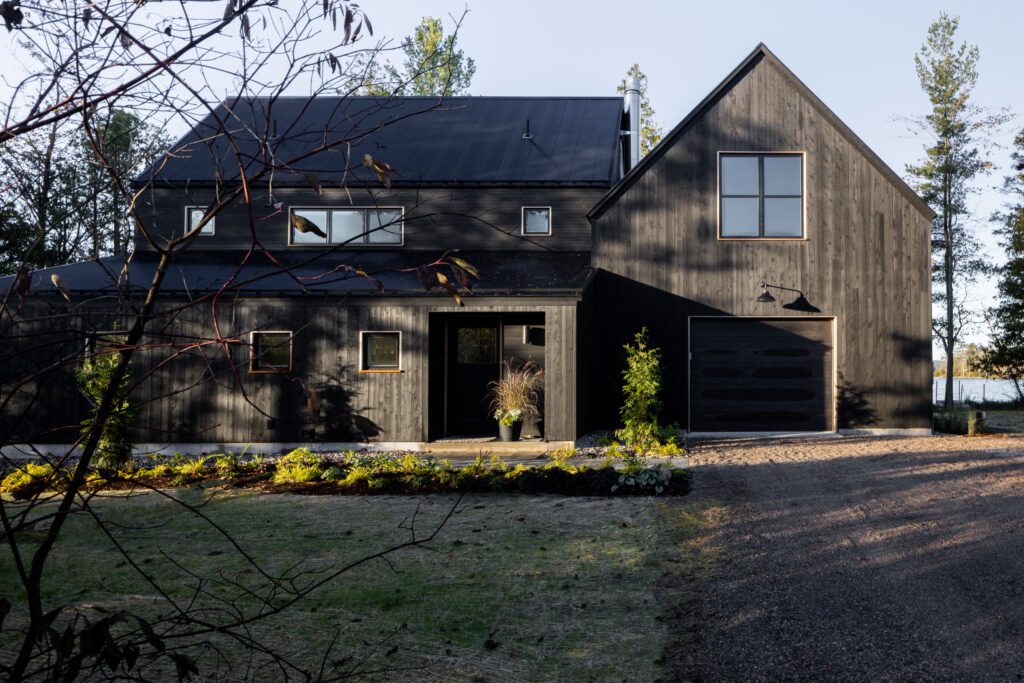 "The palette reflects the lake-side setting," says Heidi, with blues, greens, and rich textures. "The shou sugi ban siding was a great influence in our design; it gave us permission to bring in items that had a touch of the hand to them, like vintage items with patina and warmth."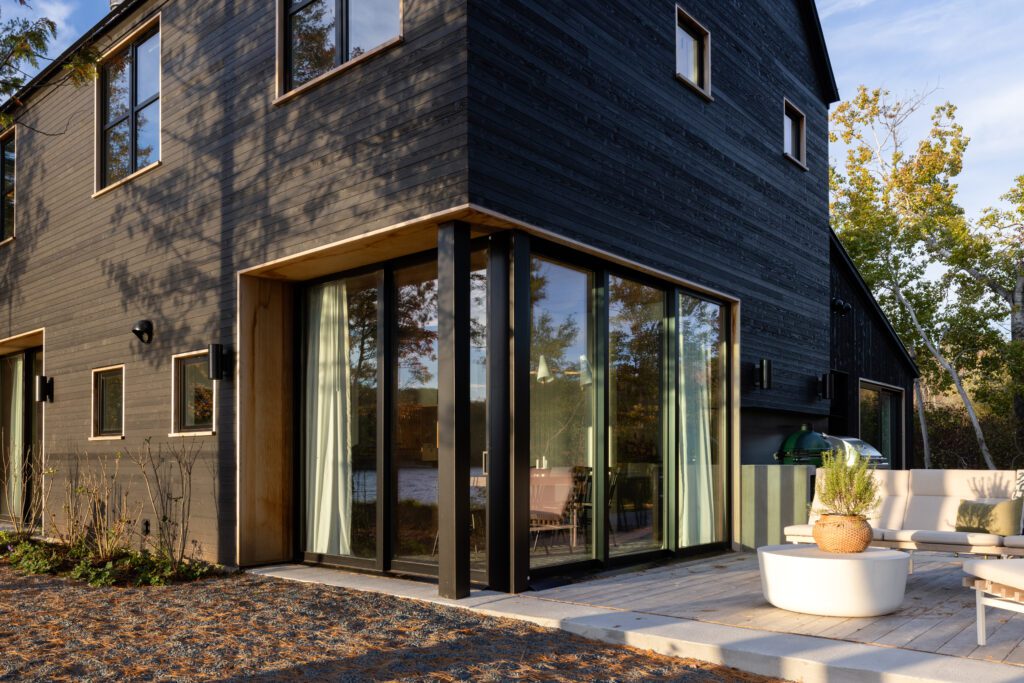 See more from this project on Remodelista.